Almost two years ago, when Joel and I thought that we'd have moved to California by now, we made a "Arizona Bucket List." Our goal was to explore Arizona and do all the things we'd regret not doing once we moved away. I'll be honest, most of the things on the list consisted of interesting restaurants in Phoenix we wanted to try out. We love food and plan our vacations around food anyway.
Yelp
has become one of the first websites we consult when planning a vacation. No matter where you are, you gotta eat, right? Might as well eat good stuff while traveling.
Now that we're settling in Phoenix, we decided to keep going with our bucket list. Of the non-food related items, a visit to Bisbee was at the top of the list. We've heard many good things about Bisbee, so we decided to check it out over MLK Day weekend.
Bisbee is an old mining town. Standing from a high point, you can see layers of colorful buildings lining the hills.
There were several antique stores with lots of quirky old things. I could've spend the entire weekend in those stores.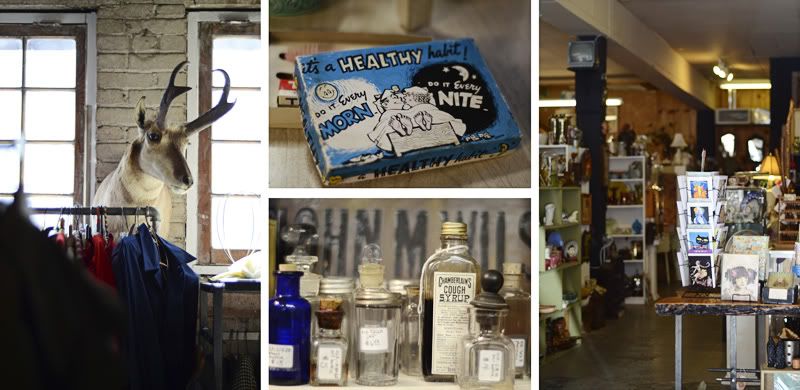 Every corner was brimming with history and interesting details.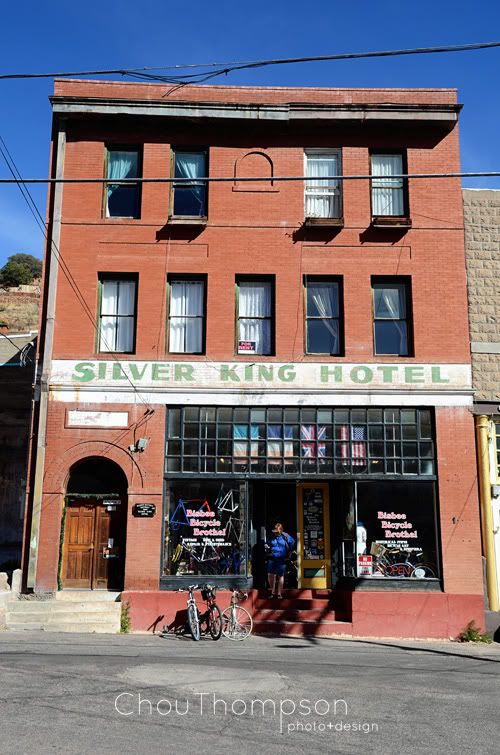 And of course, we had lots of good food. Delicious brunch at
POCO
! Joel had the best soy chorizo breakfast burrito both of us have ever tasted. My Brazillian banana french toast was not bad either.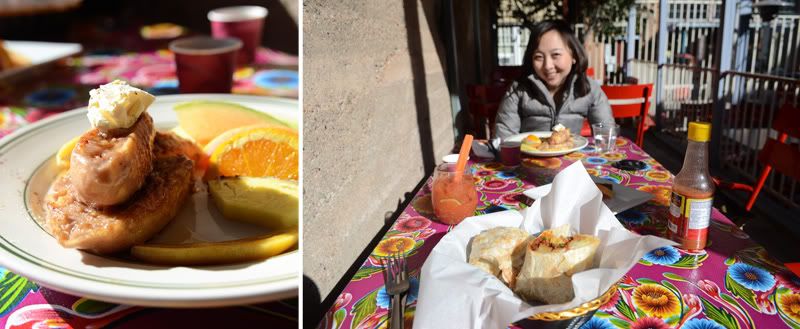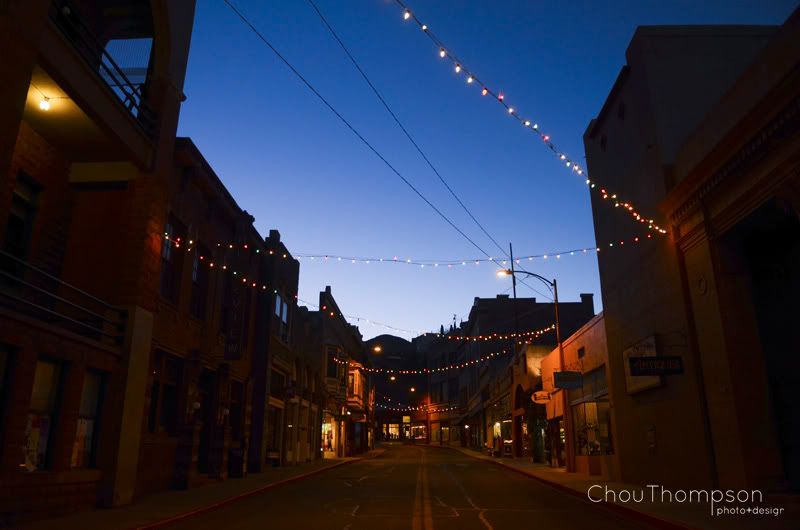 We also visited
Karchner Caverns
, but I don't have any photos since they don't allow cameras. I highly recommending a visit to Karchner if you're in Arizona. I've never been so impressed with geology!
All in all, it was the perfect little getaway!
Where would you like to visit over a three-day weekend? What would you put on your local bucket list?
I'll leave you with this little gem while you think about that. We didn't plan to jump this way together, but it looks like I'm a little Joel Mini-Me or something--the little Asian girl version of Joel's Mini-Me, that is.